Hello Everyone,
Today i am playing along with
Muse
and
Paper Smooches Sparks
. The Muse card this week is by the fantastic Marion Vagg. Here is the card she created for our inspiration:
I was inspired by the striped background with a white focal point. I decided to take a page out of the Stretch Your Stamps 2 lessons and use a non-traditional stamp to create my "striped" background. I have been a little obsessed with the Paper Smooches set "Just a Note" lately - I just can't get enough of it. Ihave been making all kinds of cards to keep at school with it. So, I chose the fat pencil image and coloured with Blue, Green and yellow. For the white focal point, I used a word bubble die (not sure what company it is from, and stamped the "Just a Note" sentiment in it. The sentiment is from the Paper Smooches set "Sentiment Sampler". I love this card - I will be mass-producing this one and keeping it in my desk drawer at school.
Hard to believe that it is back to school the week after next. Much as I enjoy my summers, I am keen to get back and meet my new batch of students! Thanks for stopping by - I love to hear your feedback!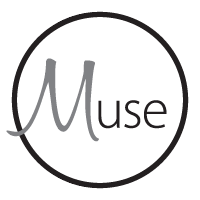 Happy Stamping,
Meg