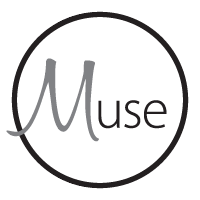 Hello Everyone,
I have been busy in my craftroom - reorganizing a bit. I love the videos that Jennifer McGuire has done on stamp storage etc... If you haven't seen them, you really should head over to
her blog
. I decided to get the label maker she uses, since I have a pile of new stamps on my table that I have not packaged and put them away ... the hold up is that I didn't feel like setting up and typing all the labels on the computer and I do like things to look "just-so" (otherwise I would just hand-write them)! Anal, I know. Anyway, this label maker is super-easy to use. All this to say that I have spent yesterday afternoon and this morning labeling my new stamps! I also made a label to go on the back of my cards with my name and blog address.
In the process of going through my stamps, I found a bunch that I had not used in awhile. I decided to make a couple of cards with these neglected sets.
Here
is this week's inspiration card from the
Muse challenge
. It is Marion Vagg's design and is CAS sweetness.
I was inspired by that little owl, the blues and the hand drawn frame. This is the card I created:
I used the little dogwood blossom to mirror the owl image and offset the sentiment to create balance. I hand drew the frame - not all together happy with it, but, it is what it is! Overall, I really like the simplicity of this little card. The flower is from Penny Black's "Blooming Garden" and the sentiment is from a CAS-ual Friday set called "Loving Thoughts".
Thanks so much for stopping by - I would love to hear your feedback!
Happy Stamping,
Meg